There is something quite exciting about treating yourself to a new yoga mat or perhaps a pair of exercise leggings. Frankly, if we are completely honest, these are the only essential items required for practising yoga, but there are definitely some really awesome yoga accessories out there that you probably want to add to your collection. With so many fabulous yoga accessories on offer, you could spend hours browsing and even making some cheeky purchases. So here is a quick rundown of some of the yoga accessories you didn't even know you needed but probably want to get. They are perfect for the home studio or rocking the yogi look in the studio, so what are you waiting for?
Yoga blankets are actually very versatile and can be used in a number of ways during your yoga practice. First of all, they are perfect for ensuring that at the end of a session, while you are relaxing and perhaps meditating in savasana that you do not catch a chill. It also helps with focus because trying to remain still and concentrate on your relaxation and meditative state is really tricky if you are not warm enough. A folded yoga blanket is also the perfect accessory for certain poses where a little bit of extra support goes a long way. For example, when you are first learning to perform the plough pose, the folded blanket can be placed under your shoulders, helping to elevate you in comfort while you correctly hold your alignment.
Check it out!
Yoga Studio Seamless Two-Toned Soft Organic Cotton Yoga Blankets are hand woven by handloom in India and made with the finest quality Organic Cotton Crafted with 'seamless seams' for comfortable yoga and meditation sessions. They are Completely Eco-friendly and biodegradable Organic Cotton.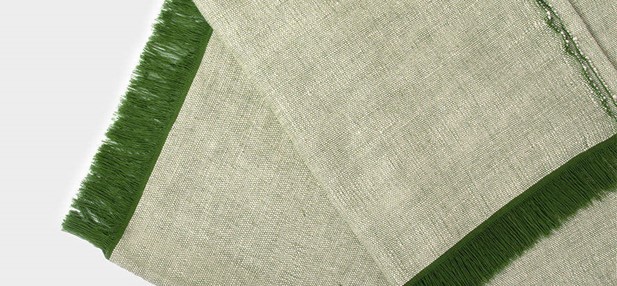 Yoga cushions are all about providing support and comfort to ensure correct alignment when performing yoga poses. Restorative yoga, such as our Iyengar yoga, is all about resting for longer periods of time in a certain pose. It is really important that the body remains correctly aligned, and yoga cushions are perfect for this. They are also really important when it comes to achieving a comfortable meditation position that you can hold for the desired period. Yoga cushions come in many different shapes and sizes, some of which are firm while others are softer, so it's all about finding the perfect cushion for your practice. For environmentally friendly yogis, you will be pleased to learn that many yoga pillows have been designed using organic materials, and a common filling is buckwheat husks, which offer a firm beanbag-style filling that can be adjusted to suit your practice.
Check it Out!
The Yoga Studio EU Organic linen round sitting cushion is ideal for Zen meditation. It is ideally used for lotus or half-lotus meditation postures and is the most usable size of cushion that will support a variety of different postures.
 There is a zip which allows you to remove the outer cover to the inner filling cushion to enable the user to add more filling to adjust the loft or the softness, whichever suits the user.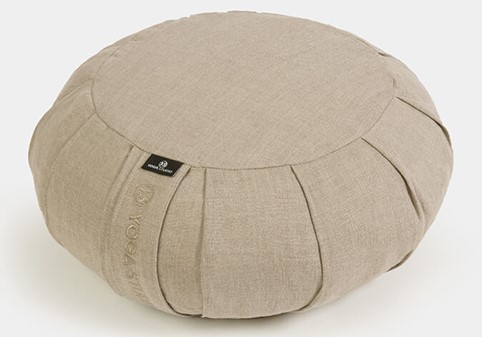 Your yoga mat takes a lot of pounding when you are practising yoga. It accumulates sweat, dust from the floor, and even skin debris. Depending on the material that your yoga mat is made of, the care instructions are different. However, every mat will come with instructions on how to best look after it. The general rule for most mats is to wipe them down with a damp cloth and make sure they are completely dry before rolling them and storing them away. This means that if you're leaving class in a hurry and roll your mat to get it back into the bag, you need to take it out once you're home and let it air. You can also deep clean yoga mats; some are machine washable, whereas others are not and need to be cleaned by hand, but again follow the instructions. For mats that can be wiped down with a damp cloth and cleansing fluid, a good Yoga mat cleaner is a really great idea.
Check it Out!
Incorporate aromatherapy into your practice. The fine mist is designed to clean and restore Yoga mats with the added benefit of calming the mind and relaxing the body. Key Elements: Aqua, Lavender and Tea Tree. 
Lavender – Relaxing and calming scent. Steam distilled from flowering tops of French Lavender shrubs. Tea Tree – Stimulating and purifying scent. Antibacterial, anti-fungal, anti-infectious, antioxidant and antiviral. 
Steam distilled from leaves of the Melaleuca tree native to Australia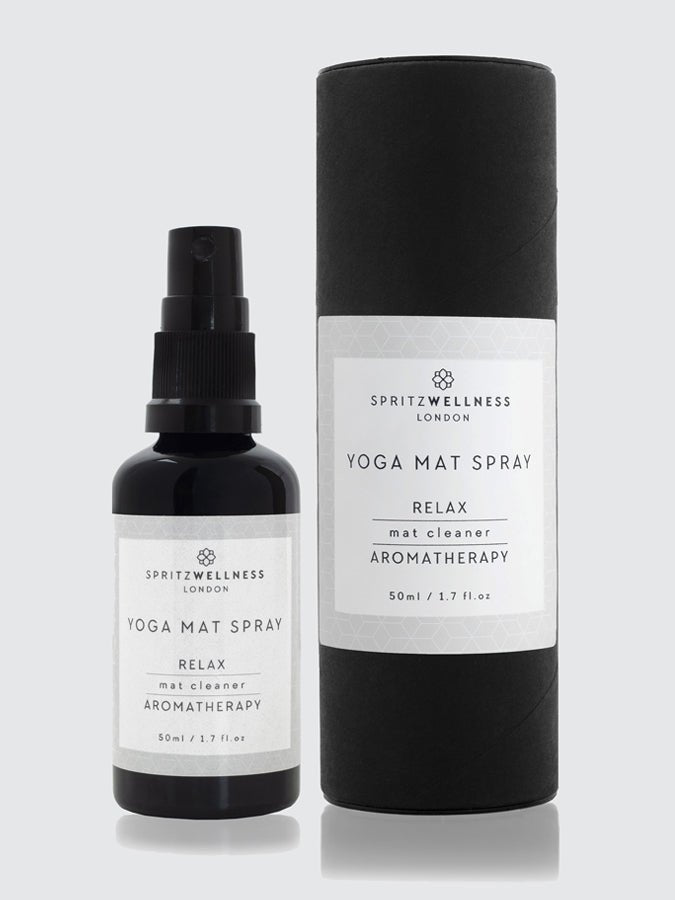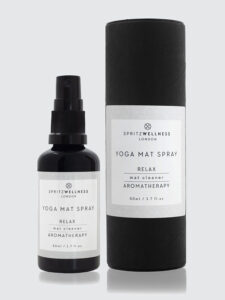 Another great yoga accessory for meditation is the eye pillow. Gently weighted and usually filled with seeds or husks, these tend to be very natural and organic in nature. Placing the eye pillow over your closed eyes provides a gentle weight to your eyeballs, which helps to stimulate your vagus nerve. In turn, this aids your relaxation and helps to lower your heart rate. Eye pillows are also available with essential oil properties, such as lavender which is always a popular choice due to the therapeutic and relaxing nature of the plant. Eye pillows are great if you spend a lot of your day staring at a screen due to your job and can even be used as a sleep aid.
Check it Out!
We are proud to present our own eye pillows, which are handmade here in Dorset. They are filled with Organic Linseed; they have a sealed pillow which allows the cover to be removed and washed. 
They can be used chilled for tired eyes/headaches or warm for relaxation. Warming the pillow is fine as it is filled with seeds and, therefore,  will not give off a cooked smell like other grain products may.