Over 460,000 Brits take a yoga class each week and it has consistently been a fitness and wellbeing staple of the UK exercise and wellness sector for decades – but its popularity continues to grow. As such, if you're a newbie to yoga, you're far from alone. And one of the very first questions new yogis ask is 'what yoga equipment do I need?' It's a valid question!
Head to our yoga equipment shop and you'll see we sell all sorts of things! As with all new things, you probably want to get your head around what you need and what is essential versus what you can buy later if it turns out yoga is really your passion (it will be). So let's get started – keep reading for our beginners guide to yoga equipment.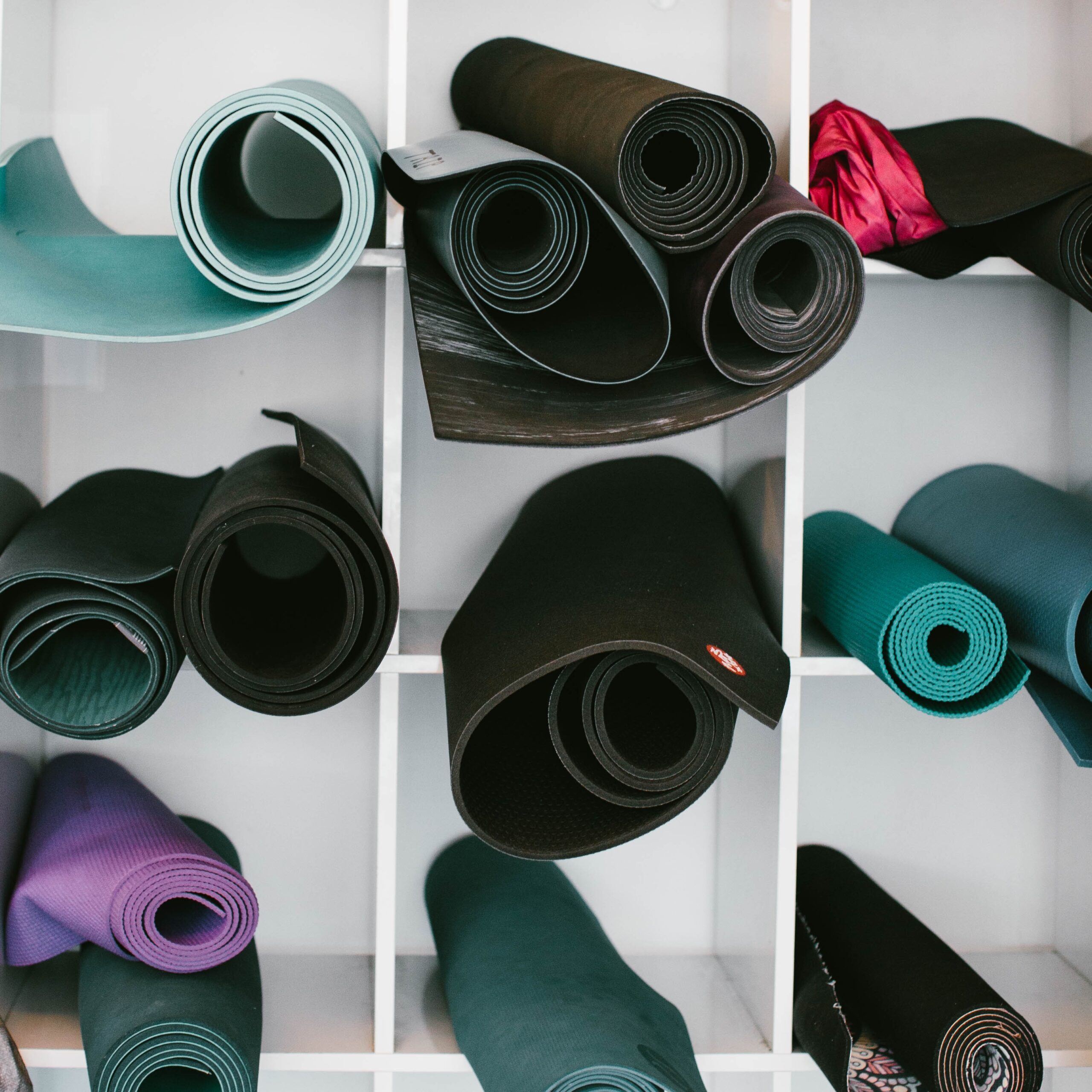 The good news is that getting started with yoga equipment can and should be as uncomplicated as getting started with yoga itself. Grabbing every piece of yoga equipment there is straight away would be like trying to master the King Pigeon pose when you're still learning the Cobra.
Technically, you could start out at yoga with no specific equipment at all – certainly if you're starting out by joining virtual classes or watching videos. However, as you'll quickly discover, there are a few basics which could really transform your enjoyment and comfort. If you simply want to dive in and get everything you'll need to start yoga in one simple buy, then here's what we recommend. Head to our shop and grab yourself the basics: a mat, bag, strap and two blocks.
But before we get into the equipment to use whilst practicing, let's start with what you're going to wear. In short you want yoga clothing that is comfortable, breathable and hard-wearing. Here's our recommendations:
You want to choose yoga pants or leggings as they are far tougher than regular sports leggings. These will ensure that as you get down into the cat pose, you don't inadvertently reveal your underwear. If you're trying out hot yoga (where as its name suggests, the temperature is cranked up), then you probably want to choose capri pants or yoga shorts.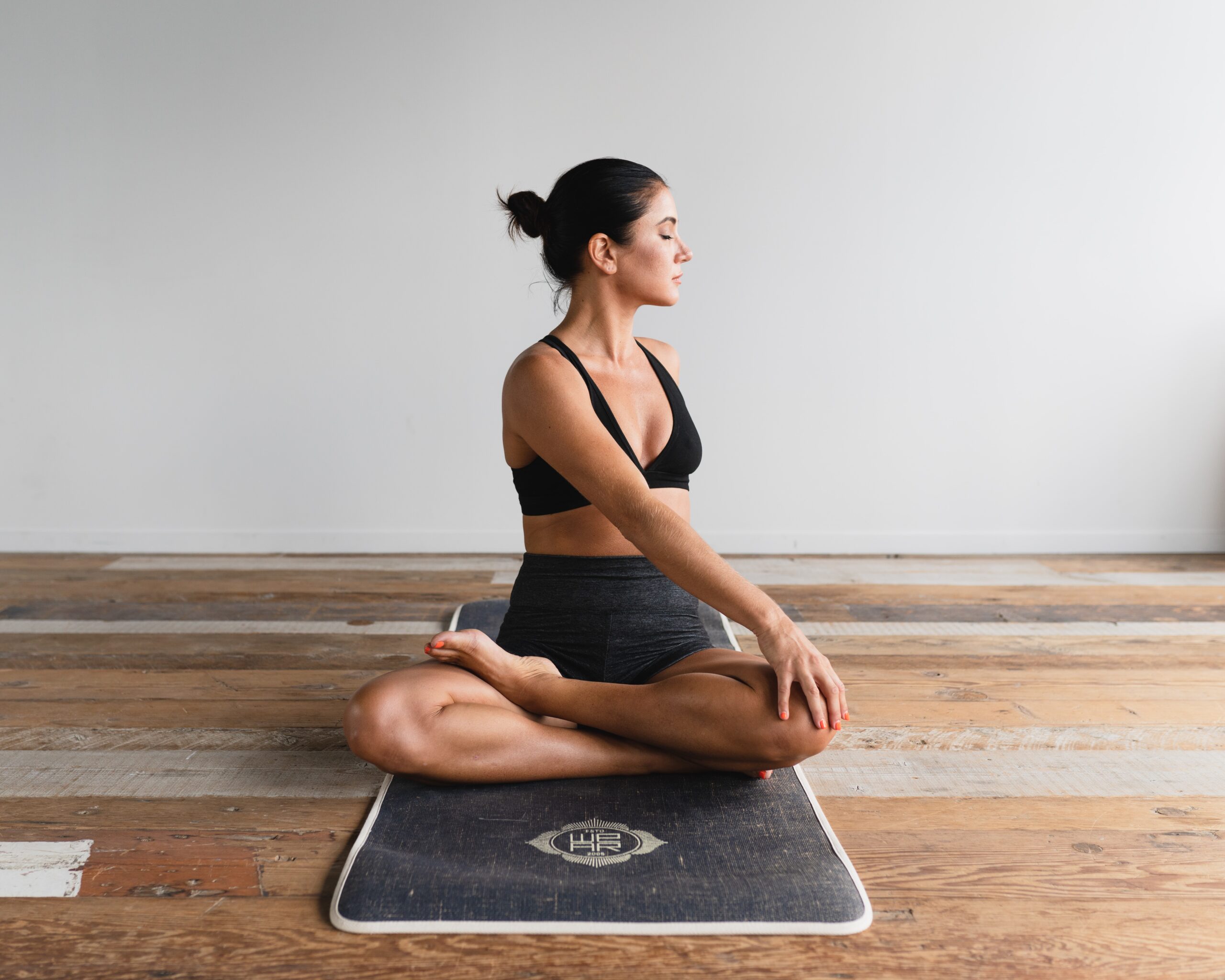 Yoga tops vary for guys and gals. Women will almost certainly want to invest in a high-quality fitness bra for support and comfort. Many can be worn in their own right. Alternatively you can layer over a top. Gents will probably choose a reasonably close-fitting t-shirt or vest.
You'll want to choose long length tops over high waist pants for greatest comfort as you move to different poses. Other essential yoga clothing accessories include hair ties for those with long hair – Yogitoes headbands are low-cost and do the job perfectly. And as a newbie, bare feet will do the trick.
Once you're dressed and ready to go, the only other essential pieces of equipment you will need are a water bottle, towel and yoga mat. We're pretty sure that you'll quickly find that yoga becomes a really important part of your routine. You'll find it invigorating and relaxing in equal measure. Therfore, we recommend giving some thought to your yoga mat in the early days. Whether you're enjoying yoga in your living room, or heading to a yoga class or studio, it's commonplace to have your own mat. It becomes rather like your own personal wellbeing space that you can have with you anywhere.
There's also a practical reason for having your own yoga mat: it ensures you don't slip or lose your grip as you hold a pose, whilst providing some cushioning against a hard floor. You get a little sweaty during yoga too – even if it's not of the hot variety.
So, having decided to get a yoga mat, where do you start?
There are a huge range of yoga mats so you can be forgiven for feeling bewildered, but don't be. Have a think about the type of material you would like your yoga mat to be made of, and then it's down to size, thickness and looks.
If you're tall then we highly recommend getting a long yoga mat and this will make sure that stretches are never limited by size. We would also advise that you apply the rule of thumb – the cheaper the mat, the sooner you'll need to replace it. It can end up a bit of a false economy to go super-cheap. For an excellent and affordable yoga mat, suitable for all, we recommend The Yoga Studio 6mm Sticky Yoga Mat. But before you spend your pounds, make sure you check out how to keep the mat clean as some are easier than others. Along with the Yoga Studio Store mats, Manduka is another brand which can be trusted.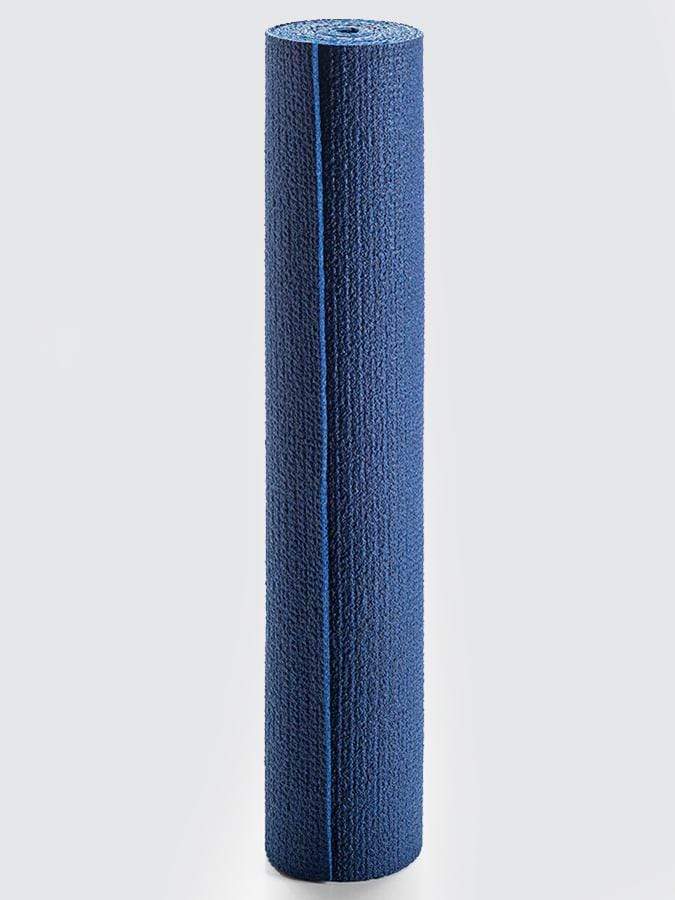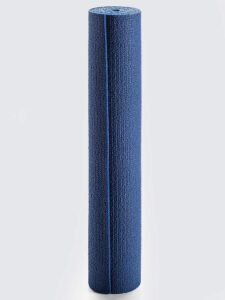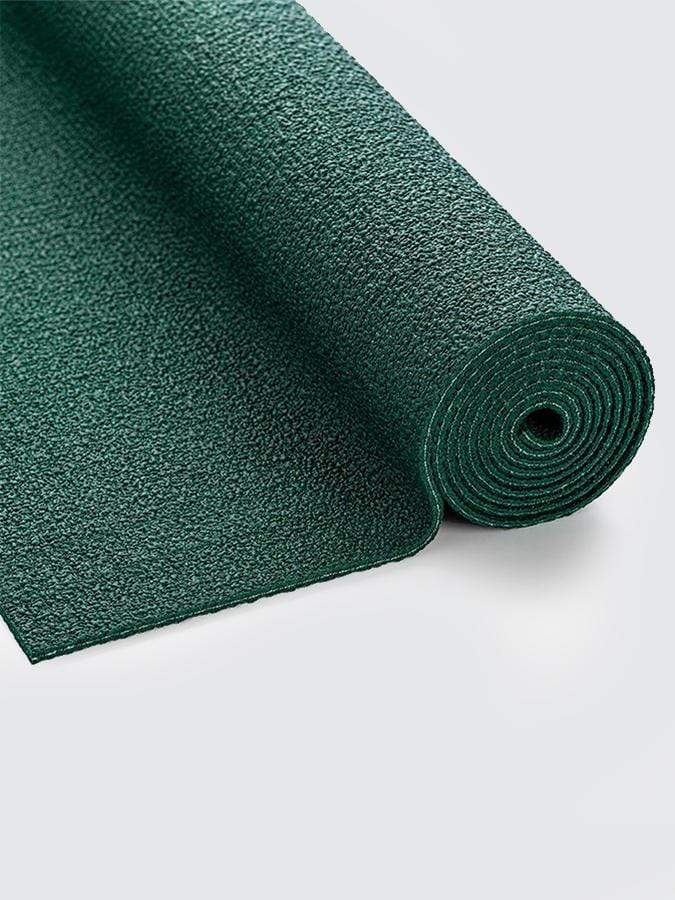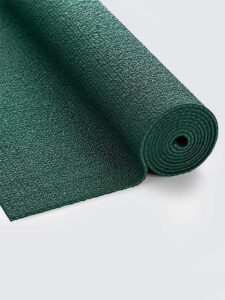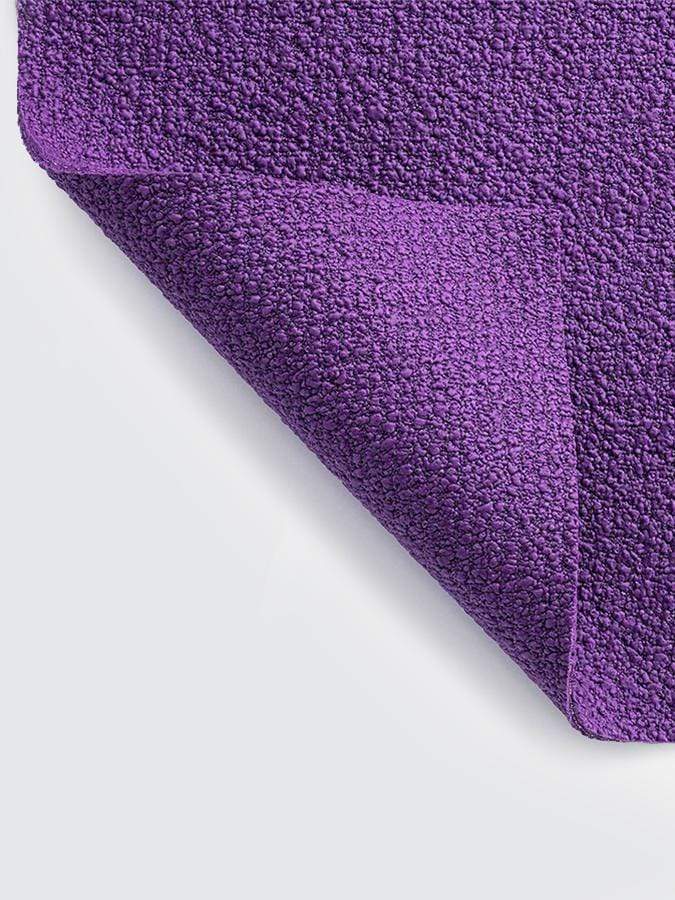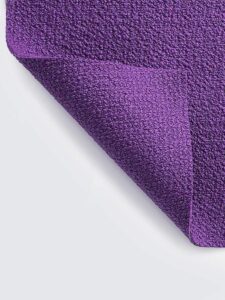 Getting into The Groove
As we say, you'll probably soon find that yoga becomes 'your thing' and you may well want to consider some other optional equipment. Some of this will depend on the type of yoga you do and where you do it. For example, you're much more likely to want and need a mat bag or sling if you head to a studio rather than do your yoga in your living room! Take a pick n' mix approach to the yoga equipment below.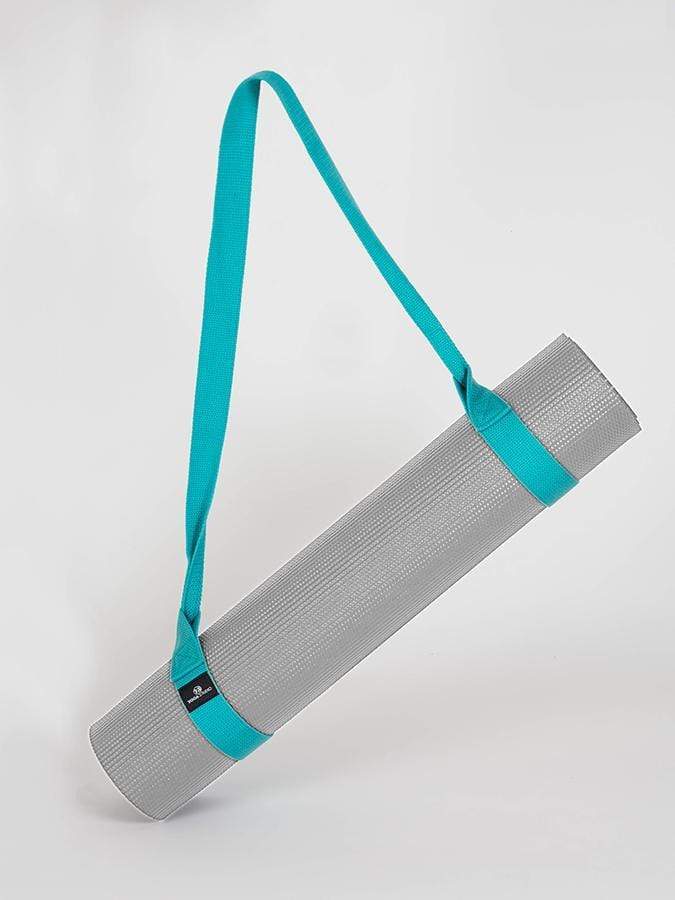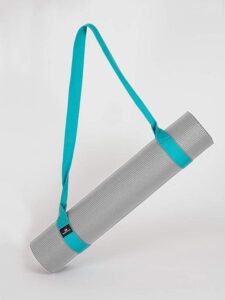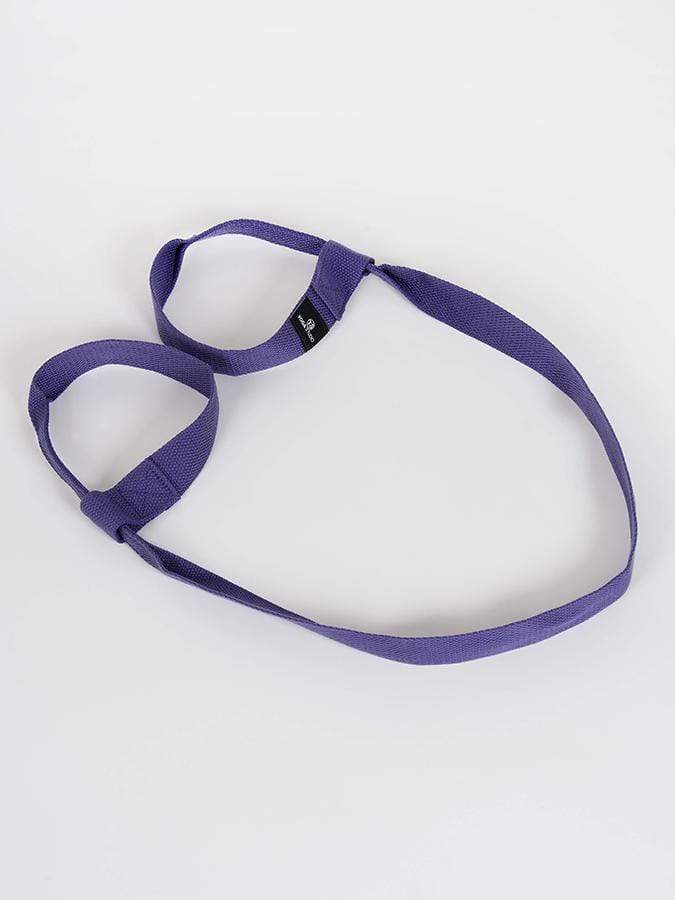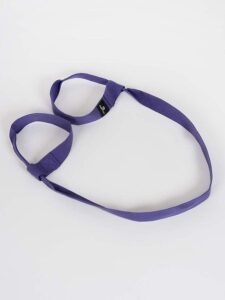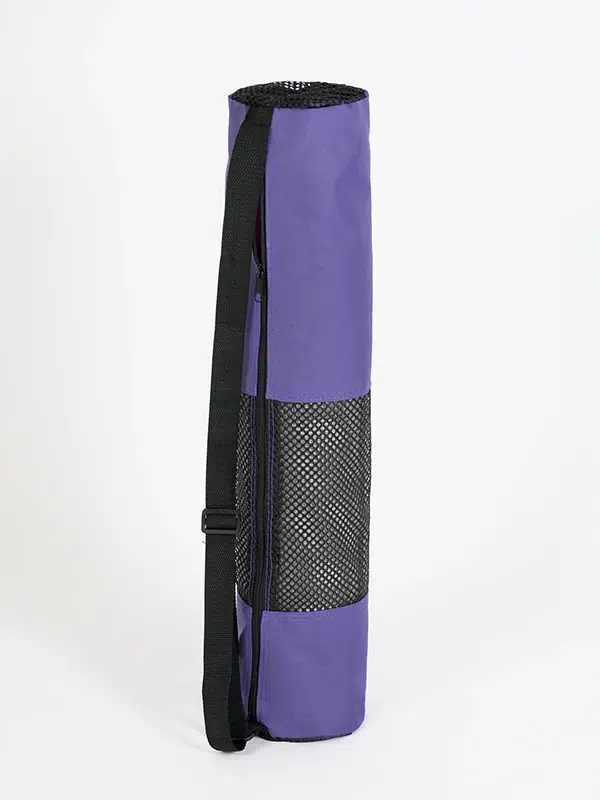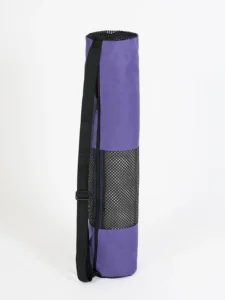 When you've got your fab new mat and start attending classes regularly, you'll soon discover that yoga mats can be unwieldy beasts to carry! You will want a yoga mat bag or sling. A yoga sling is a nifty bit of strapping that will keep your mat rolled whilst providing a shoulder strap. They are cheap, practical, and stash small in gym lockers and pockets. They usually affix using Velcro or a buckle.
Alternatively, a yoga mat bag usually involves a drawstring bag for the mat along with a handle/shoulder strap for carrying. Whilst these are inevitably slightly more expensive, but they don't leave your yoga mat open to the elements. Transporting or storing your mat in just a sling can invite scuffs. You can sometimes fit a few other small things in the bag too. If you need a proper kit bag, that also happens to fit your yoga mat, then you are looking for a yoga equipment bag.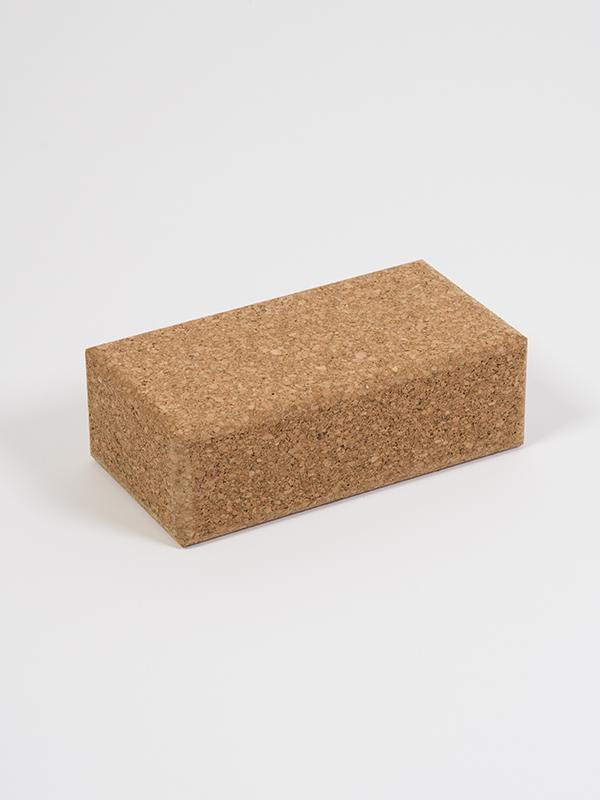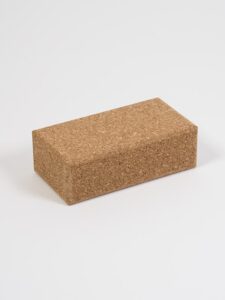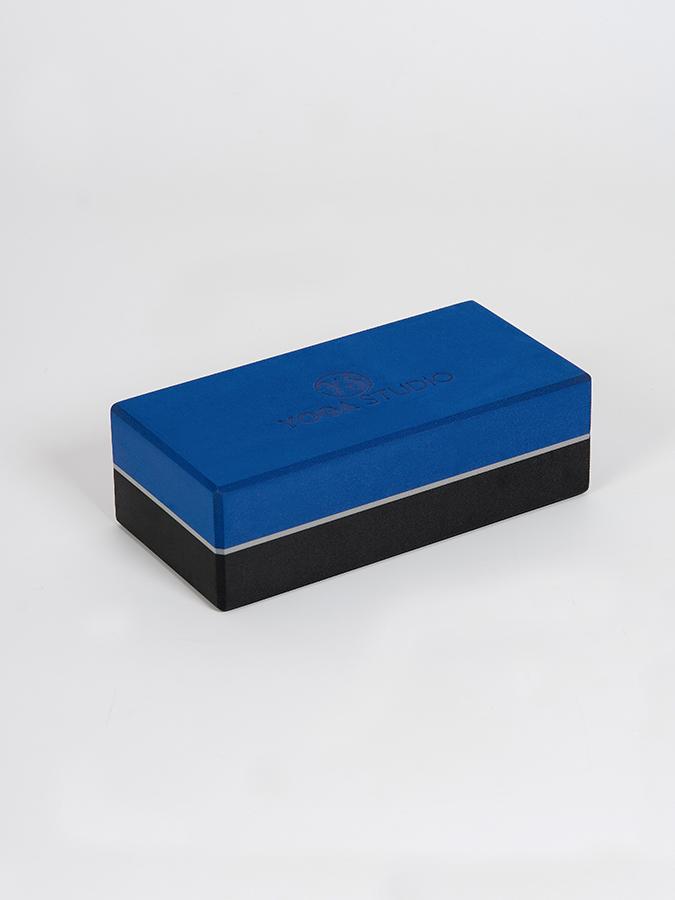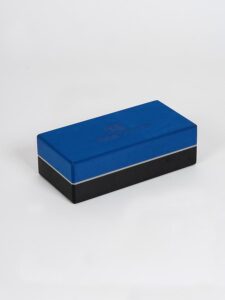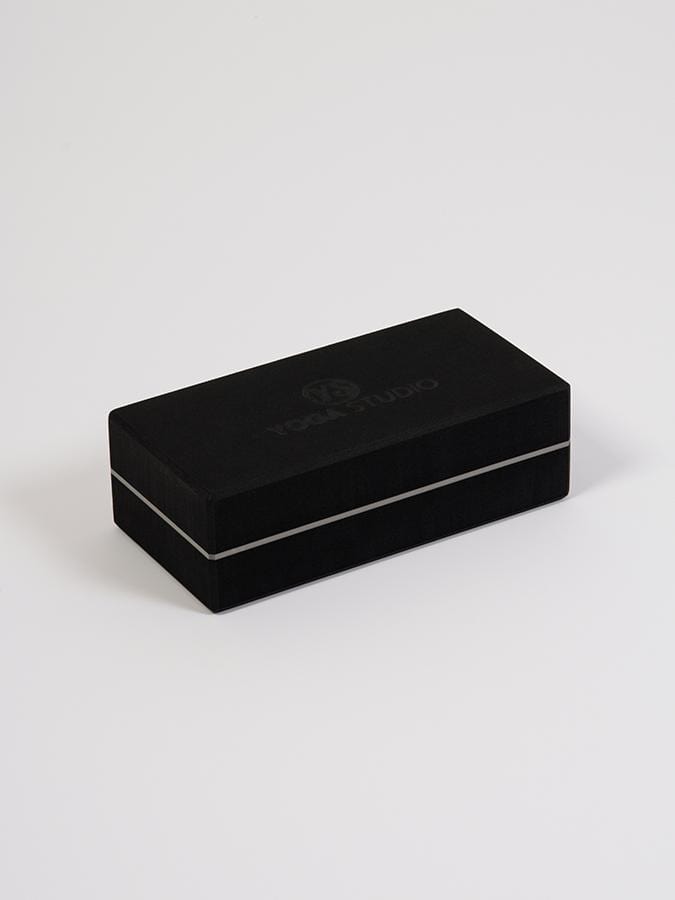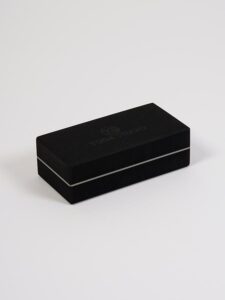 Yoga bricks, blocks and wedges are all designed to increase your comfort, improve alignment and enable you to undertake certain poses and positions. If, as your yoga practice develops, you find yourself improvising by grabbing books or small furniture, then you will find these to be helpful.
Creating height and space from the floor, yoga bricks, blocks and wedges ensure you can build core stability and strength. They are typically made from foam, cork or lightweight wood. Their dimensions mean that you can gain three different heights according to your needs.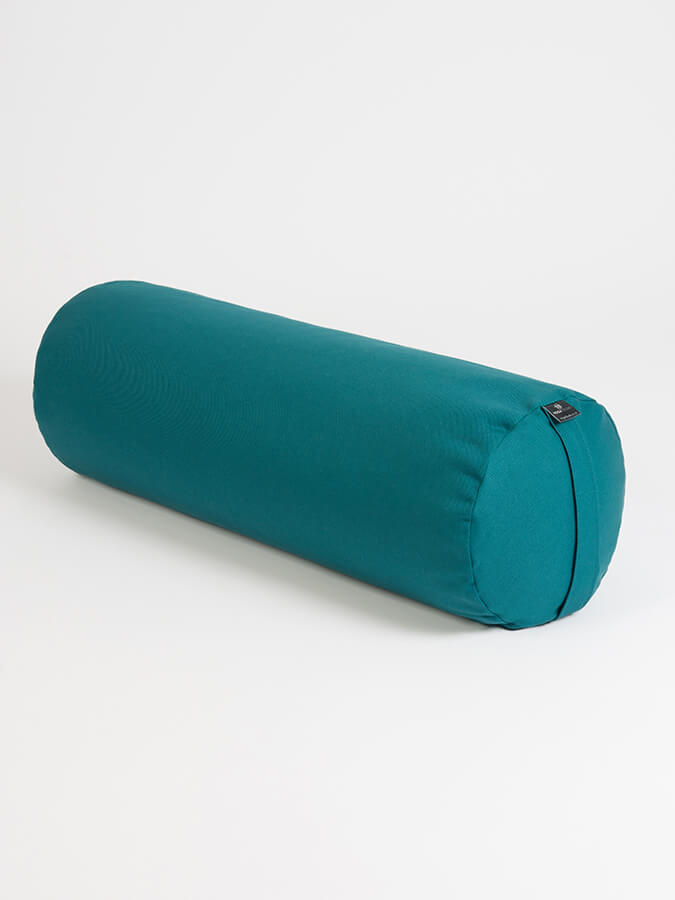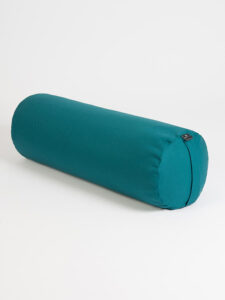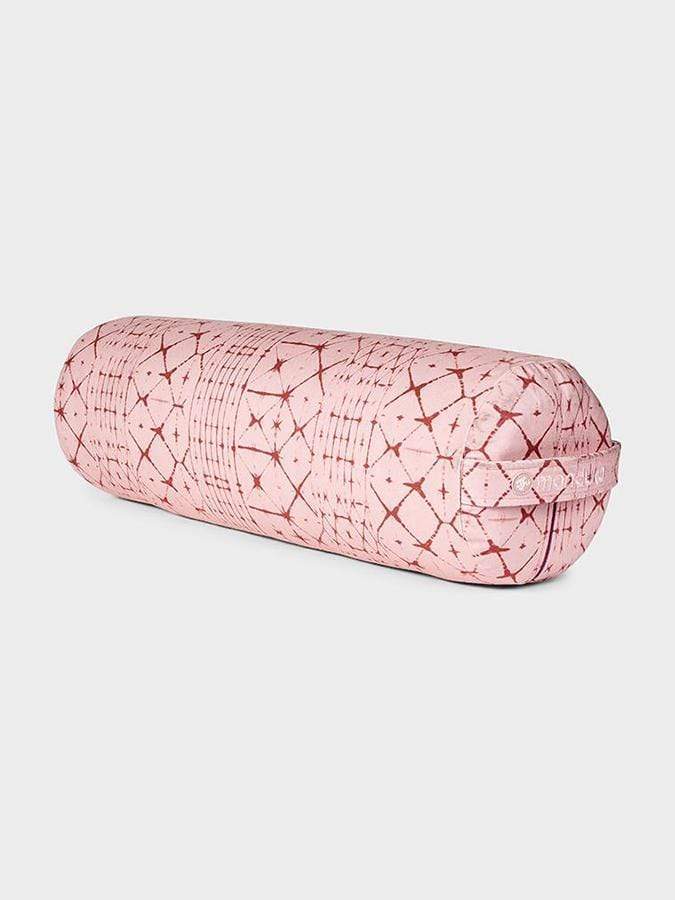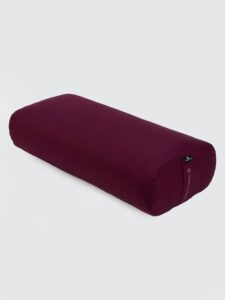 Yoga bolsters are a popular piece of kit that, whilst not essential, really make your yoga practice more comfortable and pleasurable. A yoga-friendly pillow or cushion, bolsters are quick to grab and easy to position. Save time instead of fiddling with rolling up towels or rejigging sofa cushions. They can as easily provide support under your head and neck when lying and meditating, as they can ensure comfort by being positioned under your knees or back when you're mastering a new pose. Bolsters are typically round or flat and really it's a matter of personal preference which one you go for.
The Loveable Extras
Once you've got all the yoga equipment above, it's time to think about what yoga equipment would make your practice more enjoyable, more comfortable and extend your skills. Let me show you two of our favourites.
Yoga wheels are relatively new on the scene but they are proving increasingly popular. They are versatile yoga props and can deepen stretches and encourage greater flexibility. They can bring in an element of challenge too.
As we said, bare feet are great and many stay that way. But if you can't bear to show your hooves, suffer with toe cramps, or you're still struggling with slipping and sliding, then grippy yoga socks are a must. We love ToeSox.
That brings us to the end of our beginners guide to yoga equipment. If you're no longer that new to the game, head over to our store and take a browse. You may discover something that you didn't realise existed, or you may find something new that takes your fancy.