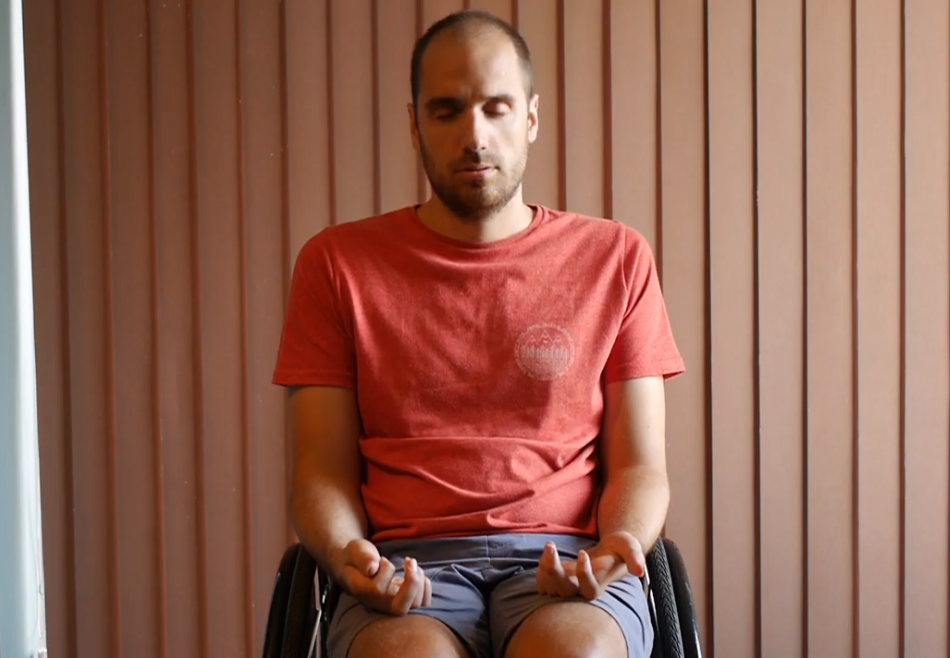 Can you tell us a bit about yourself? What's your story?
So I've always been into fitness of some sort, when I was a kid all I wanted to be was an Olympic swimmer! Luckily I was quite good too, managing to get a scholarship to a swimming school in Devon. From there my career kept forward winning age group nationals and having a real chance of making it.
Unfortunately 2 years before London 2012 I ran into the sea at sandbanks, dove into a wave which was shallower than expected, hit my head and broke my spine. From then on I've been in a wheelchair not being able to move below my chest nor my hands which makes life quite challenging!
Despite this I am super happy and positive with a lot to live for!
Can you tell us a bit about Adapt to Perform?
Adapt to perform is my business. It started due to not being able to find any YouTube videos online for wheelchair fitness. So I decided to start my own! Since then it's grown into much more including branching into other types of fitness like yoga. Along with other fields such as public speaking, education and research.
What inspired you to become a personal trainer?
I wanted to be a personal trainer to improve my knowledge. I haven't really been interested in 1-2-1 coaching and much prefer group classes either online or in person as it impacts more people at once.
What's your favourite thing about being an adapted fitness consultant?
I love the challenge. As it's a field that's never really been explored before I feel like a pioneer! Every disability is different and finding ways to maximize potential is so much fun.
How has yoga helped you in your fitness journey?
Yoga has been a huge help to me. As a wheelchair user it's super easy to become tight and restricted. Yoga helps loosen me up. As well as that it improves my breathing and body control both of which are heavily affected by my injury.
What would be your top tips for other wheelchair users that want to exercise more?
I think it's important whether you're disabled or not to focus on what you can do rather than what you can't. Start small and build. I love finding and pushing my limits but that's not for everyone. So find what works for you. Also watch my videos!
What are your goals and ambitions for the future?
I'd love to have my own studio one day that I can both film from and have group sessions in that cover a wide variety of fitness to benefit and multitude of people
What are your goals and ambitions for the future?
Subscribe to my YouTube channel: Adapt To Perform!